Have you heard what the owner of Abercrombie and Fitch, Mike Jeffries, has to say?
"He doesn't want larger people shopping in his store, he wants thin and beautiful people," Lewis said. "He doesn't want his core customers to see people who aren't as hot as them wearing his clothing. People who wear his clothing should feel like they're one of the 'cool kids.'"
"In every school there are the cool and popular kids, and then there are the not-so-cool kids," he told the site. "Candidly, we go after the cool kids. We go after the attractive all-American kid with a great attitude and a lot of friends. A lot of people don't belong [in our clothes], and they can't belong. Are we exclusionary? Absolutely. Those companies that are in trouble are trying to target everybody: young, old, fat, skinny. But then you become totally vanilla. You don't alienate anybody, but you don't excite anybody, either," he told Salon.
credit to this site for quote:
So... basically, this 68-year-old man is telling young people that if they're larger than a size 10, they're fat.
Also, what Jeffries said about how "he doesn't want people who aren't as hot as the 'cool' kids wearing his clothing.", um...
That's called bullying in my book. I don't think kids should be excluded because of their weight. It's not always their fault. Sometimes, people can become overweight because of health issues, such as cancer.

Edit:

Several weeks later, Kirsty Alley and Ellen DeGeneres released ad campaigns, "Attractive and Fat."Abercrombie and Fitch have apologized for "discriminating against larger people."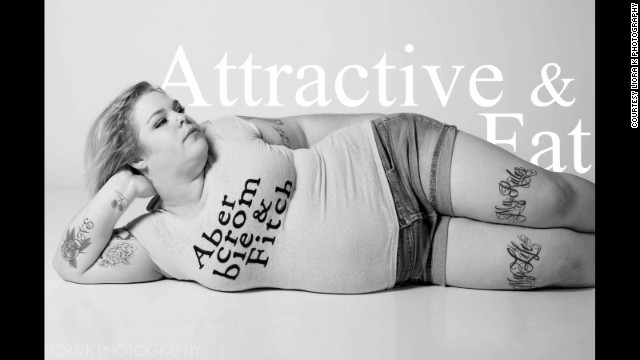 That's really good, because what Jeffries said was inappropriate.